Let's briefly explain how to select the Fan for UPS application
The Application of UPS is more and more widely. With the development of the industry, more and more factory are springing up like mushrooms after a spring rain. Among them , Good and bad mixed together .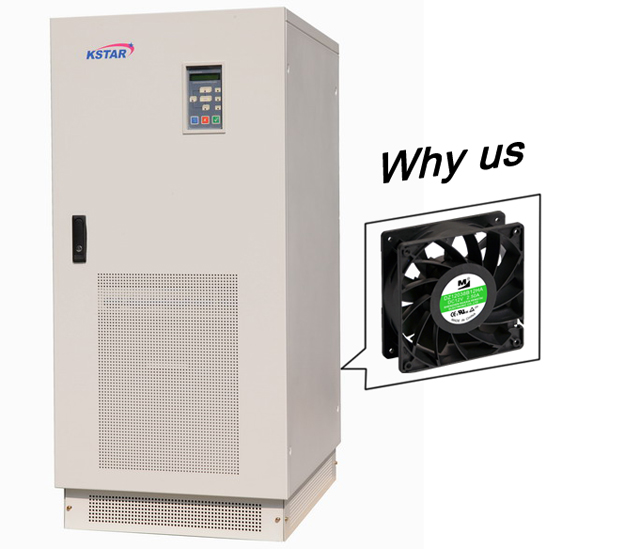 like begets like, at this time , it is not easy to find out which company is your perfect match. Many UPS company was bothering by how to select qualified cooling fan supplier .
The Amateurs sees the fun, The expert sees the way, our company Hengtai study in the cooling fan industry for more then 19 years. Now we can list some key words for customer , how to select right fan for UPS applicaiton.

Huaxia hengtai advantages for UPS :
First,The air flow of the heat dissipation fan must meets the heat of UPS generate. Our engineer need to study the PQ curve and customer system impedance. Our lab have 3 profession PQ test machine . the air flow range from 0.2 CFM to 2000 CFM. Because we test all data by ourself, so we can confirm all data is real , All test data give us confidence.

Second, Environment affect is realy important, UPS application compare wih other application, the working environment is very tough. Dust , oil , high temperature , and humidity. will damaged the fan pcba . Take the harsh environmental factors into full consideration . the reseach data back into the experiment to improve or develop the most appropriate products.


To sum up, The UPS industry needs to combine its own factors and refer to the above piionts when choosing heat dissipation fans, so as to build the best heat dissipation solution, so as to make the products run more durable and stable.